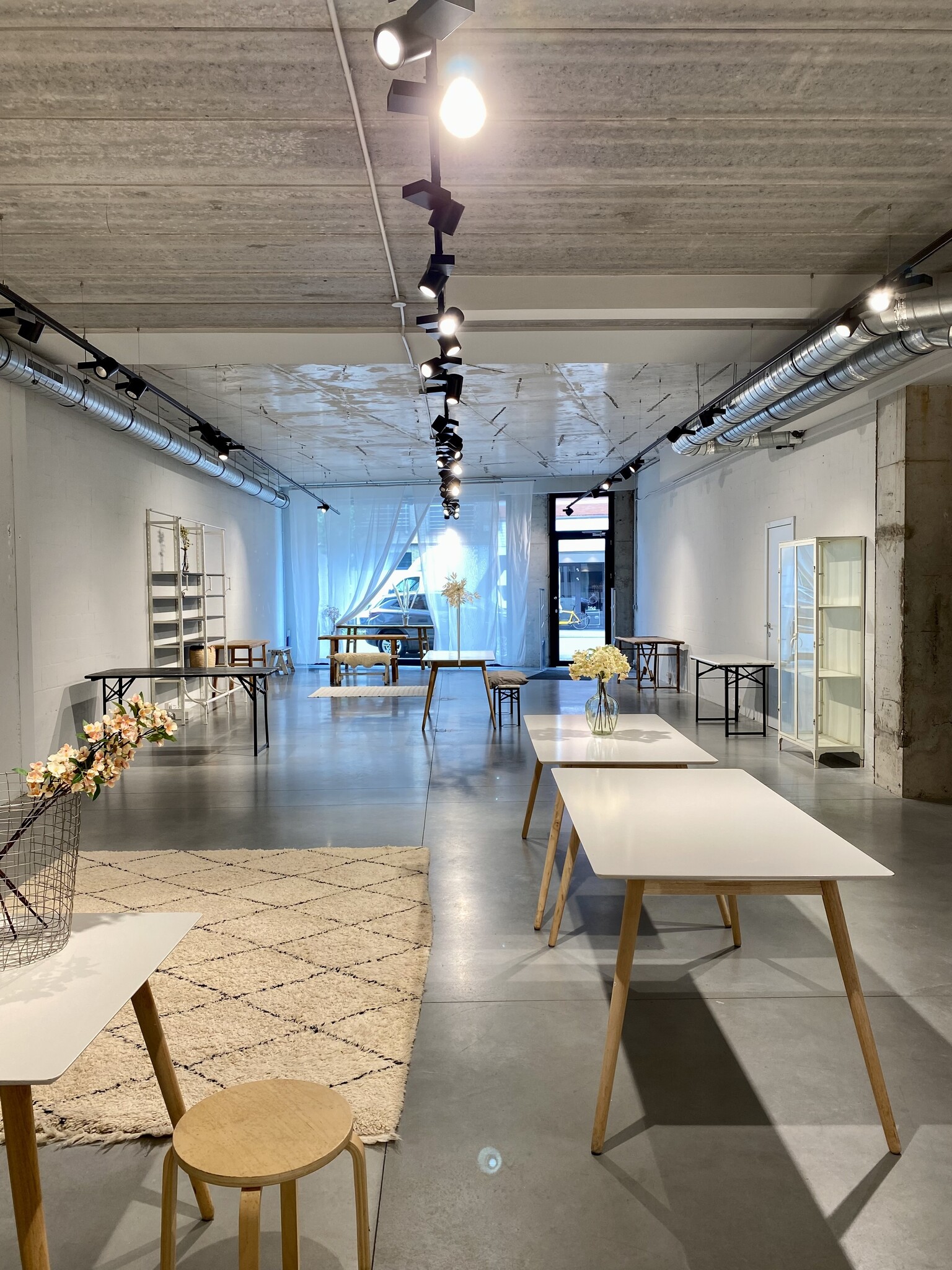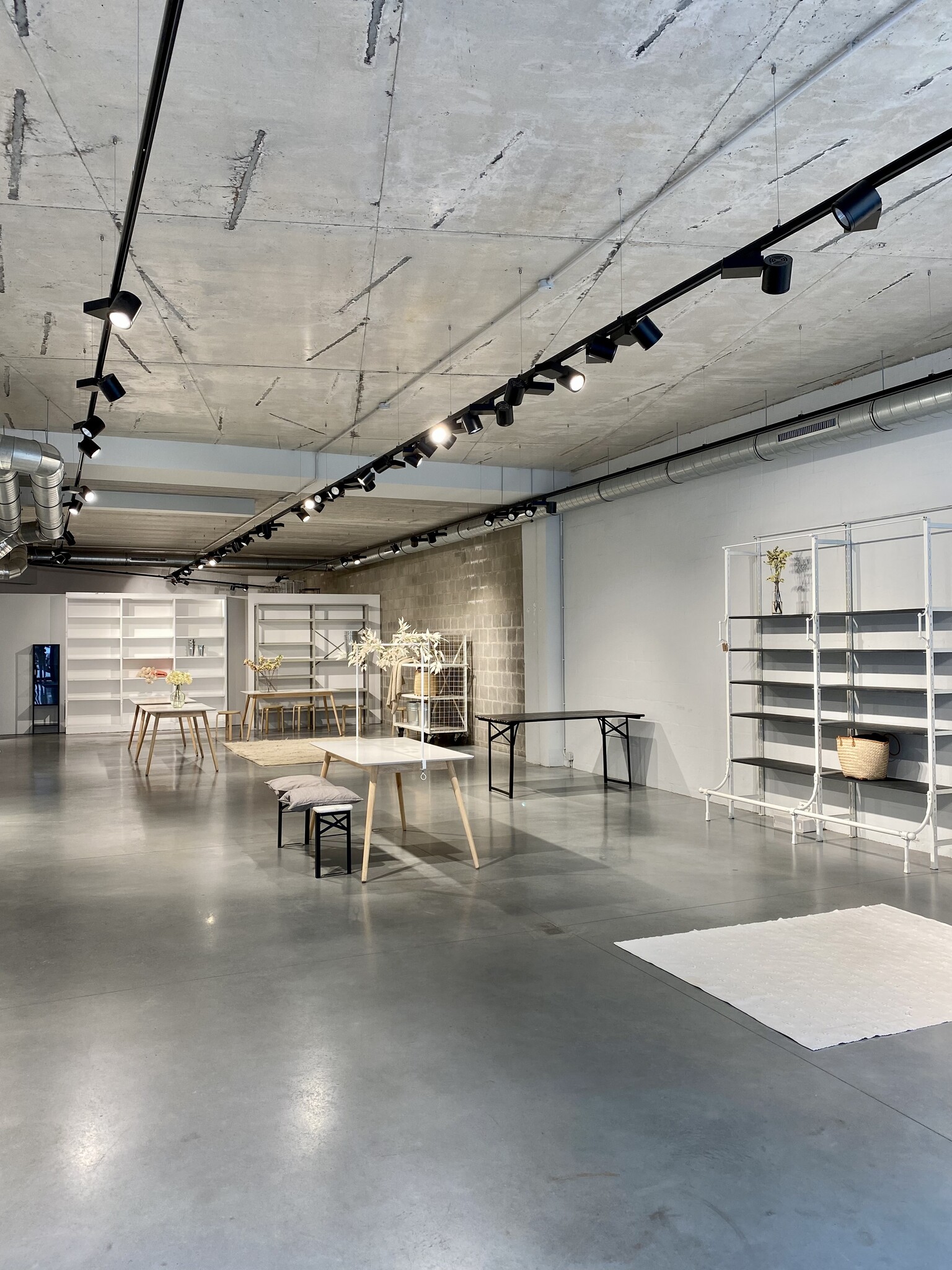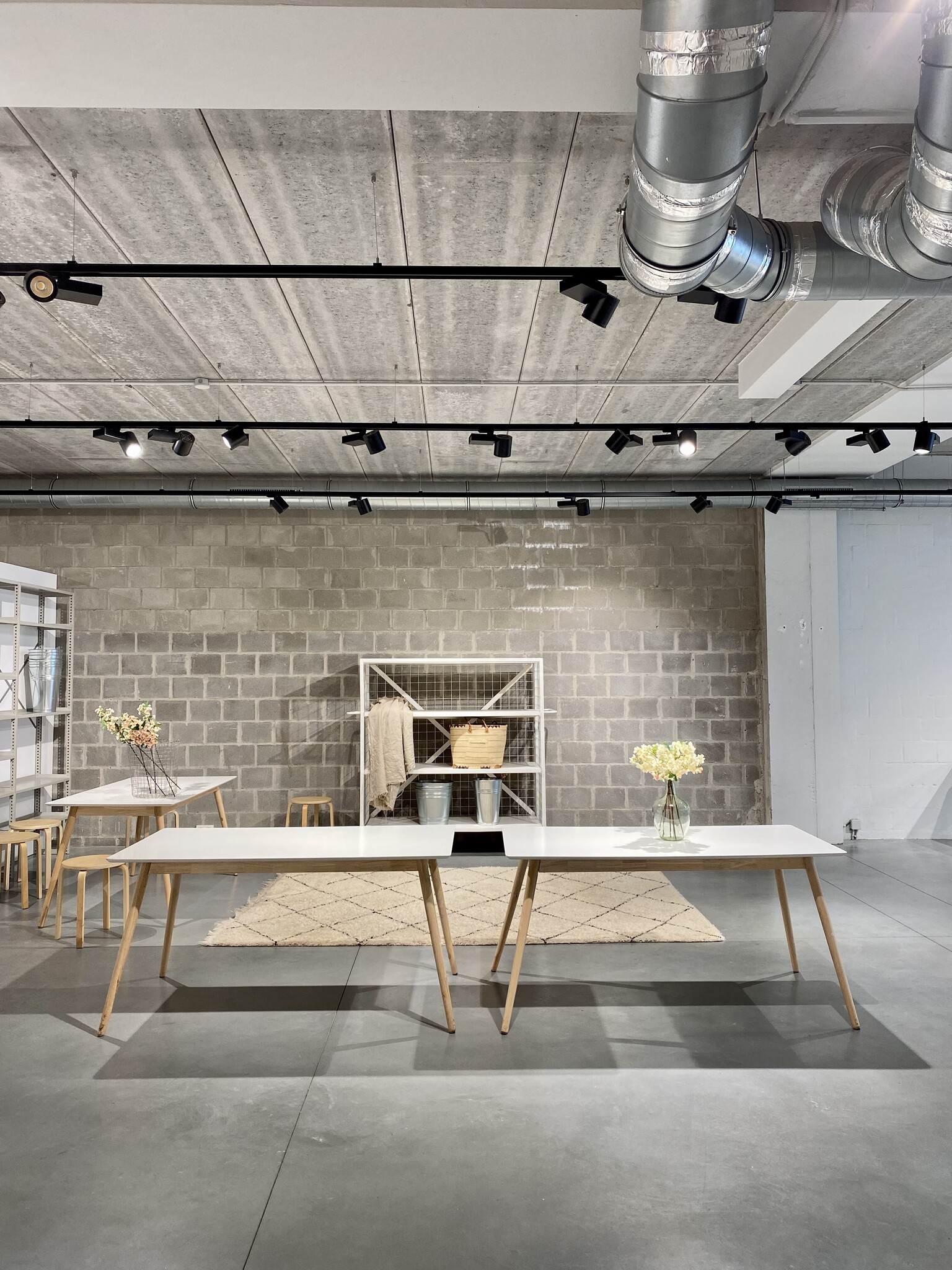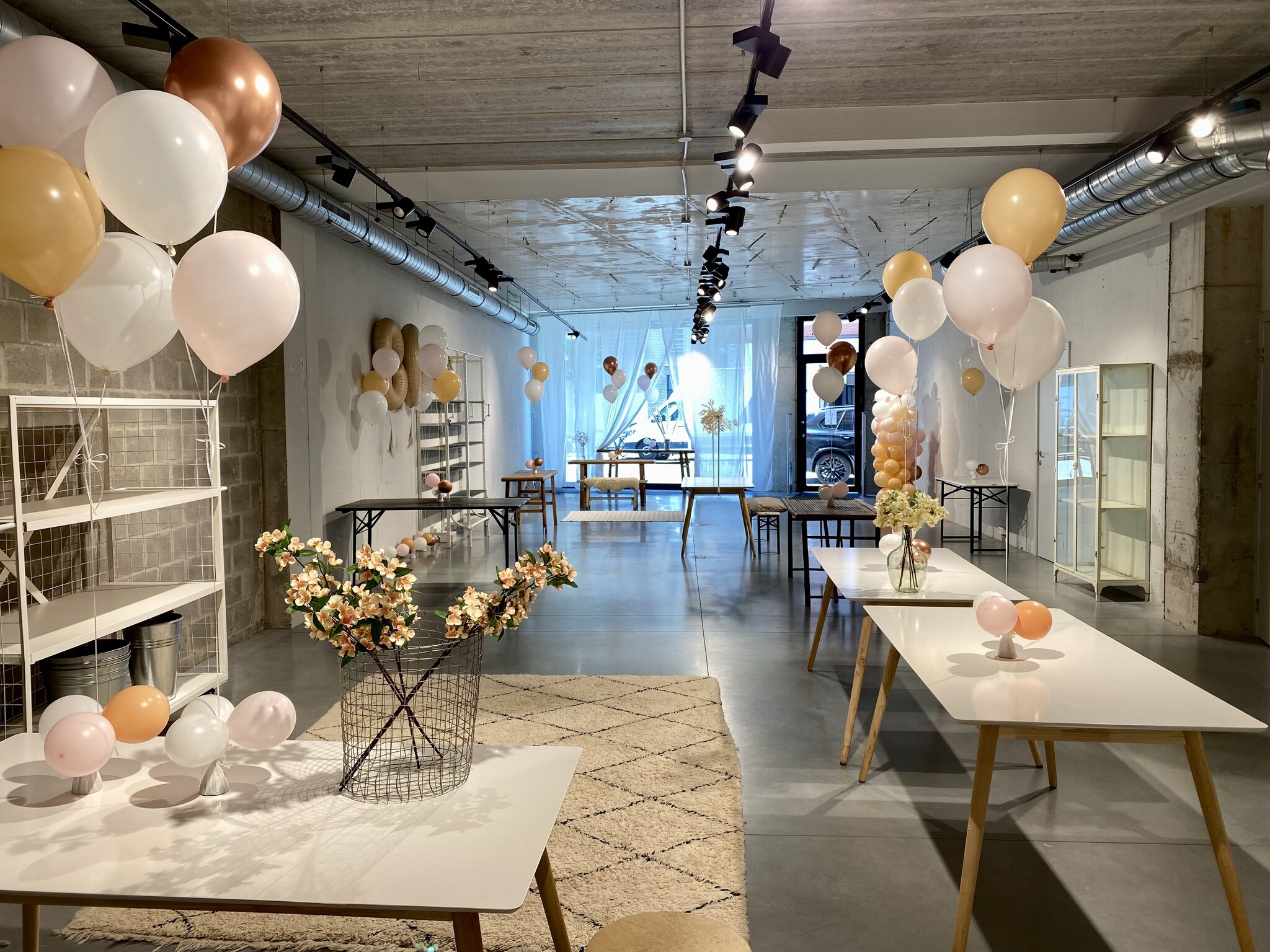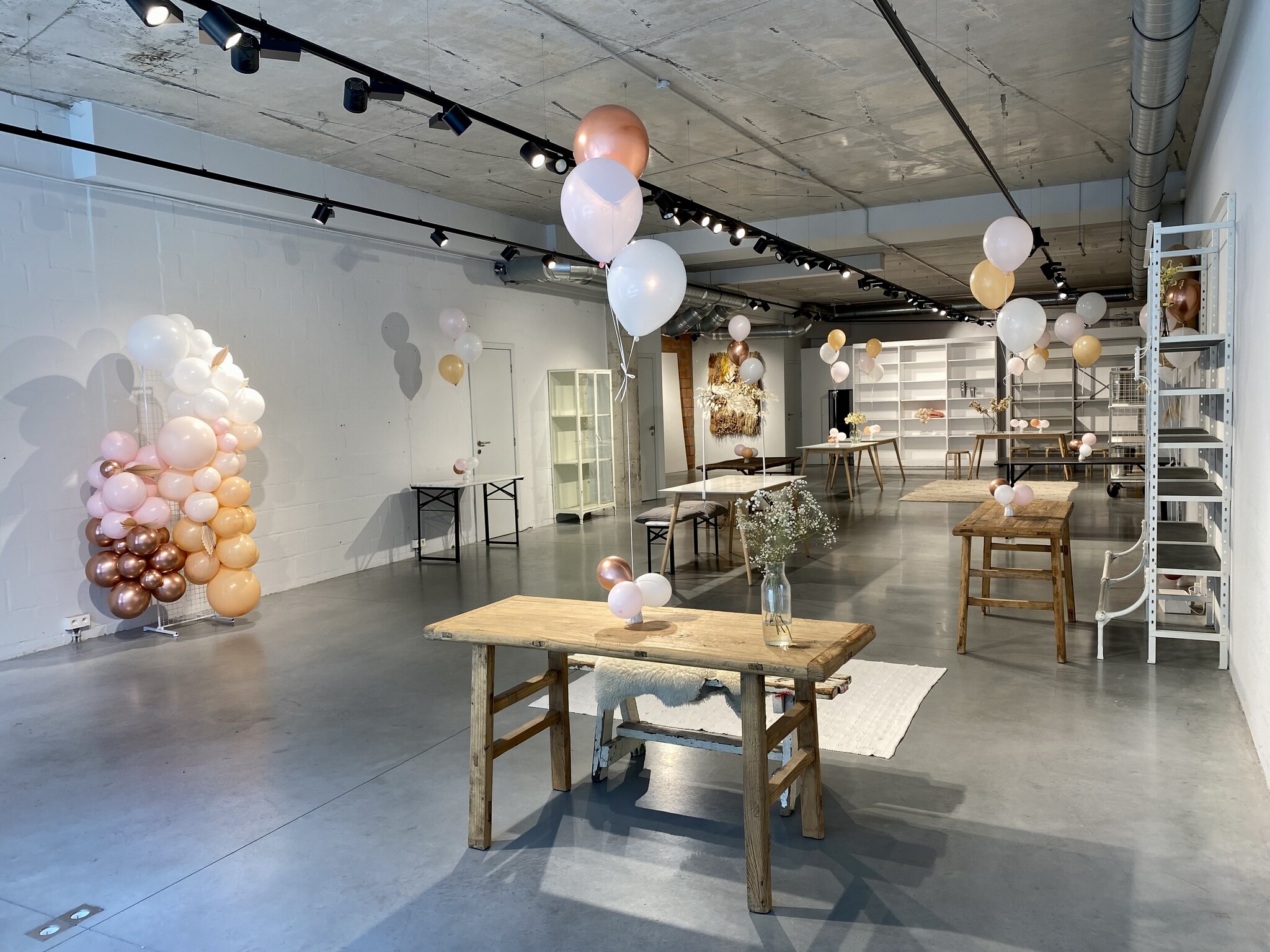 Nog te boeken tot einde september 2023! Daarna sluit onze event locatie.
'YAY event location' is gelegen aan de Riemstraat 17 te Antwerpen op het hippe zuid en is een polyvalente evenementenlocatie die minimaal per halve dag te huur is. Onze full service locatie geeft zowel bedrijven als particulieren de mogelijkheid een event te organiseren in een stijlvolle huiselijke setting in industriële loft stijl.
YAY event location:
-oppervlakte van 200 m2
-kelder van 65 m2
-glazen pui van 6 meter breed en 3,5 meter hoog
-glazen deur
-originele stenen muren
-moderne betonnen vloer met vloerverwarming
-hoge plafonds
-hoogwaardige led verlichting, spots zijn te richten indien nodig
-kitchenette
-aparte ruimte voor alle zaken 'achter de schermen'
-moderne toilet en aparte ruimte met fonteintje
-zwart gevelbordje, te personaliseren met witte sticker of chalk marker
-parkeren zeer gemakkelijk in de nieuwe moderne parkeergarage aan het eind van de straat- Qpark Steendok
-eenvoudig in en uit-laden voor de deur. door brede weg is dubbel 'parkeren' mogelijk.
-gemakkelijk bereikbaar vanaf de Ring
extra aanwezig aanbod:
-5 witte tafels met houten poten van Bloomingville 150 x 90
-15 houten krukjes
-authentieke archiefkast met stenen planken
-authentieke metalen dekenkast
-witte houten kast
-authentieke vitrinekast
-3 houten presentatietafels, eventueel te gebruiken als toonbank
-basis aankleding
-muziek speaker op wifi
optioneel:
-witte roosters van 2 meter hoog en 1 meter breed met witte haken voor het ophangen van artikelen
transparante displays
-ronddraai rekken voor hangende artikelen
-metalen Bruynzeel legkasten
Extra promotie van jouw event indien gewenst via ons netwerk: Instagram @yayconceptstore 32k volgers
Cateringvrij.
You Tube filmpje van de locatie: YAY event location
Voor vragen zijn wij altijd beschikbaar:
mail: [email protected]
tel./ whatsapp: Floris 0032485491422
Instagram & Facebook: @yayconceptstore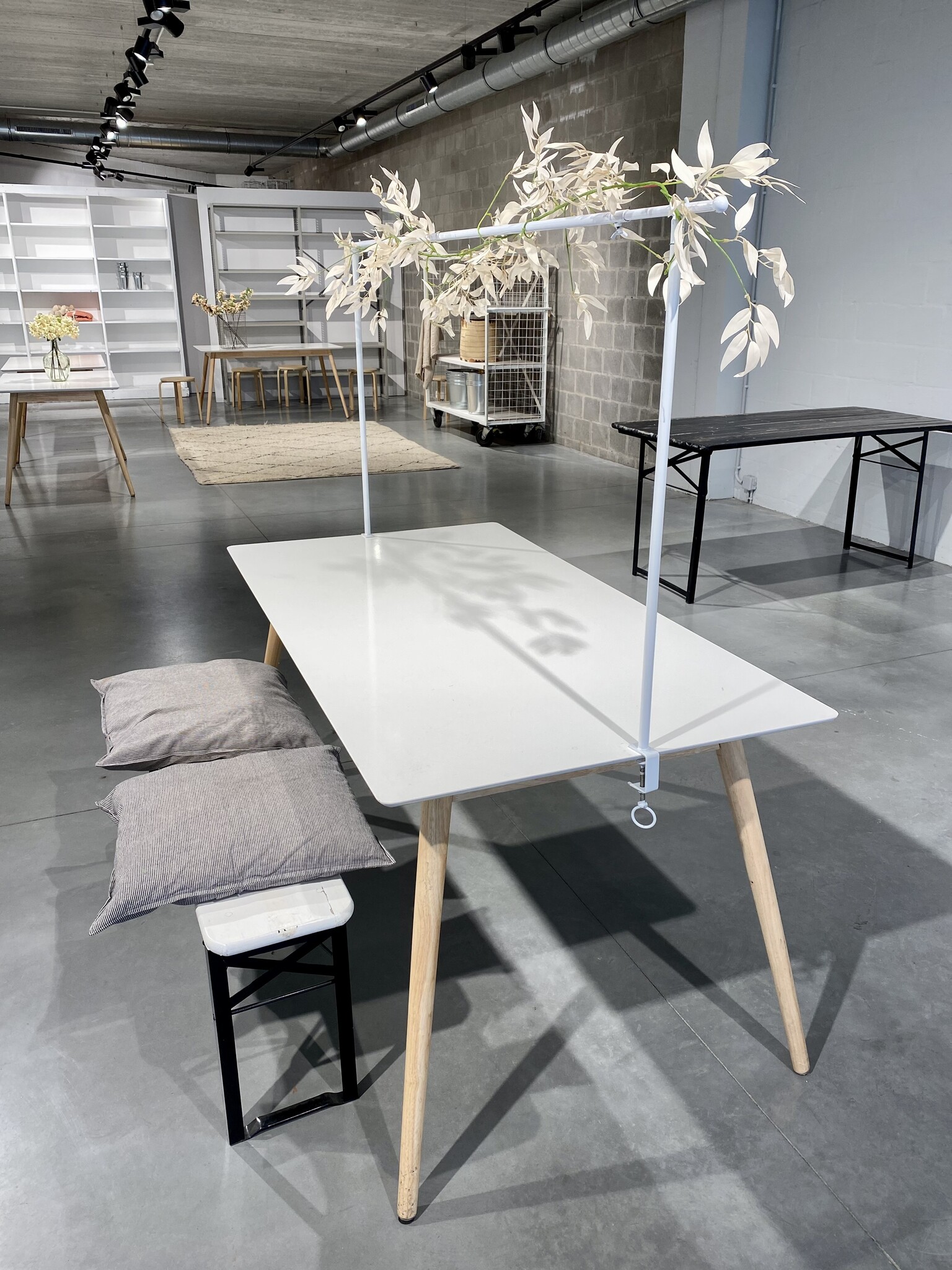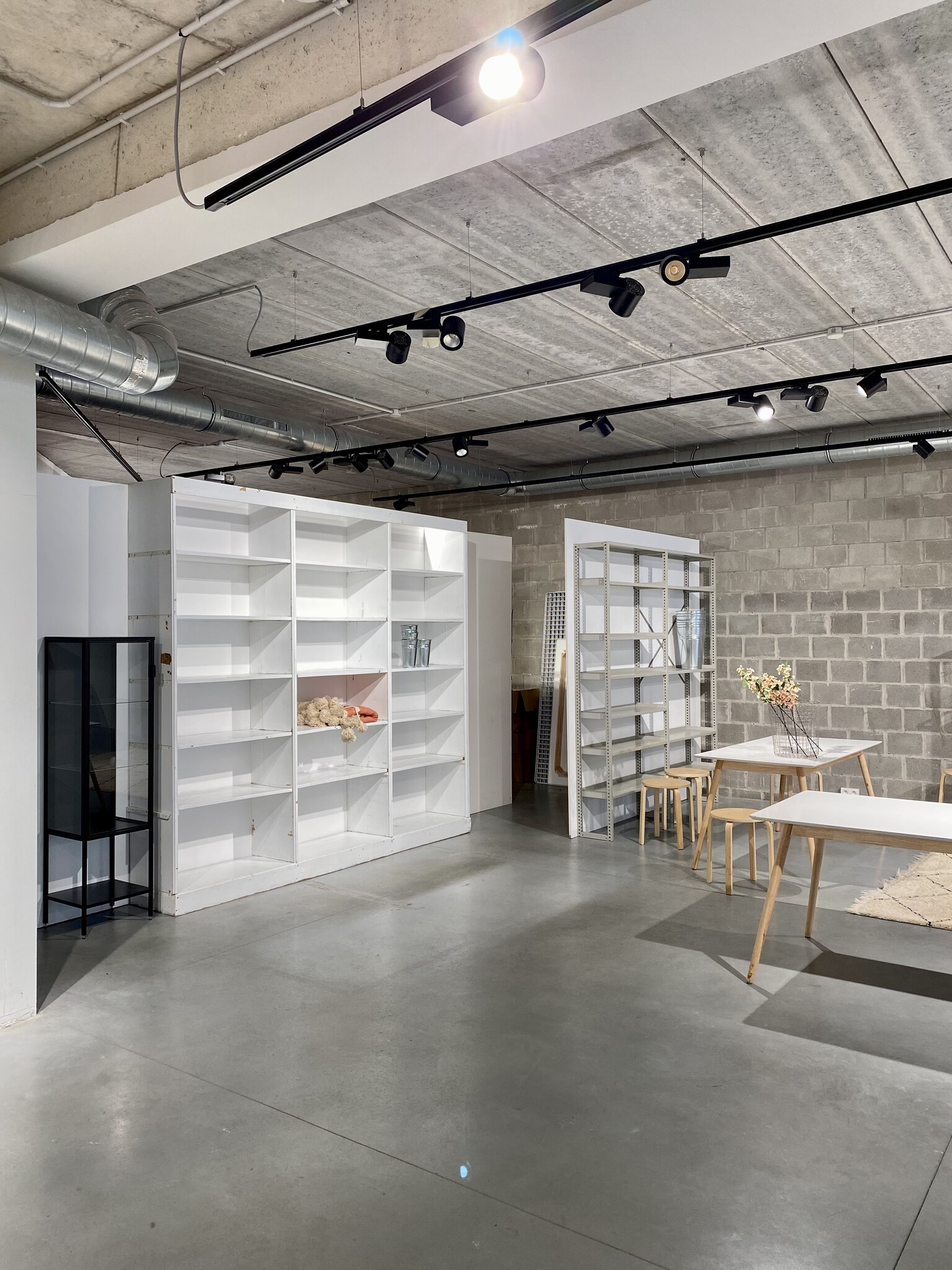 ENGLISH
Available till the end of September 2023, from then our event location is closed!
'YAY event location' is located at Riemstraat 17 at the hip and happening South of Antwerp and offers a multipurpose event location that can be rented for at least half a day. Our full-service location gives both companies and individuals the opportunity to organize an event in a stylish homely setting in an industrial loft style.
YAY event location:
-area of ​​200 m2
-basement of 65 m2
-glass shopwindow of 6 meters wide and 3.5 meters high
-glass door
-original stone walls
-modern concrete floor with underfloor heating
-high ceilings
-high-quality LED lighting, spotlights can be directed if necessary
-kitchenette
-separate space for all things 'behind the scenes'
-modern guest toilet and separate room with water fountain
-black facade sign, to be personalized with a white sticker or chalk marker
-parking close by in the new modern underground parking at the end of the street - Qpark Steendok
-easy loading and unloading in front of the door. double 'parking' is possible due to the wide road.
-easily accessible from the Ring
additional available offer:
-5 white tables with wooden legs from Bloomingville 150 x 90
-15 wooden stools
-authentic archive cabinet with stone shelves
-authentic metal blanket cabinet
-white wooden cabinet
-authentic display case
-3 wooden presentation tables, which can also be used as a counter
-basic decoration
-music speaker on wifi
optional:
-white grids of 2 meters high and 1 meter wide with white hooks to hang items
-transparant displays
-turnable racks for hanging items
-metal Bruynzeel cupboards
Extra promotion of your event if desired via our network: Instagram @yayconceptstore 32k followers
Cateringfree.
You Tube movie of the location: YAY event location
We are always available for questions:
email: [email protected]
tel./ whatsapp: Floris 0032485491422
Instagram & Facebook: @yayconceptstore